We'd love to connect with you!
If you are on a mobile device, click to connect with someone on our team!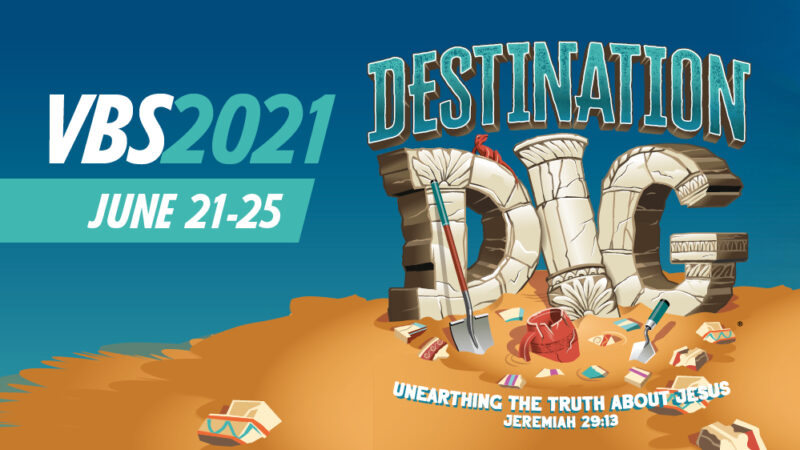 It's Go Time!
Tomorrow begins the Vacation Bible School adventure, and it's not too late to invite your neighbors and friends. This year, we're headed to present-day Israel where discovery awaits at Destination Dig. As junior archaeologists, kids will explore real-life archaeological finds that have helped to uncover the truth about Jesus!

Student Summer Fun
We've added new opportunities for your student to stay connected this summer. Check out all the fun we have planned. View calendar.

Tickets on sale now!
On July 30 and 31, we will welcome Living Proof Live with Beth Moore to the Brentwood campus as this Christ-centered ministry brings the women in our community together for a weekend conference. It will be a time for all eight of our campuses to come together for worship, encouragement, and Bible study. Register here.

Thanks, Dad!
We're grateful who you are and all that you do! Across our campuses, we want to celebrate you well. So, here is some comic relief for you on this Father's Day.

New Leadership Development Course: Bible Exposition I
Thursdays | Begins August 26
We've partnered with Southeastern Baptist Theological Seminary to offer accredited courses for credit and to audit. Our inaugural class, taught by Dr. Matt Pearson, starts this fall. Learn more here. 

June Prayer Focus
Our June prayer focus is for two of our global workers, Aaron and Misty. They work all over Southeast Asia, but primarily in the Indochinese Peninsula, as church planters among the Deaf. To learn more about their specific prayer needs, click here.
Give
Through your faithful giving, God uses our church to serve others.
Stay Informed
Get our weekly eConnect delivered to your inbox.